Your Life – Your Needs – Your Money
We at Ridhi Financial Services walk with you throughout the journey of life to help in fulfill your dreams. Here, we create , a financial plan which helps you see the big picture and enables you to set your priorities appropriately. For us it's not just about planning your finances, it's about planning your lives.
Let's Plan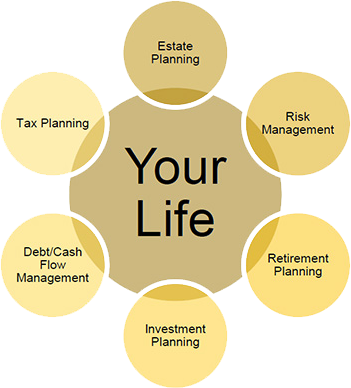 Dream – Goal
"A Goal without a plan is just a wish"
Have you ever really declared your dream? Where do you really stand in life? What is most important to you? If you could create your life the way you wanted, what would it look like? A nice quote " Goal is a dream with a deadline" Your Dream – Your Goals – Your Journey – You Drive
Let's Plan
Testimonials
We just wanted to pass along a word of thanks! We truly appreciate the amount of time you spent with us and your flexibility to arrange meeting on a short notice. We were genuinely impressed by your attention to details and diligence in your work. We are grateful to you and appreciate your hard work, sincerity and updated knowledge of latest provisions which helped us in making better choices for over hard earned money. Wish you all the good luck and thanks for everything you did in managing our finances.
B.L.SONI
IPS
My association with Ridhi Financial Services lead by Pramod Kanoongo is more than 18 year, before we were looking for a financial planner and advisor free from conflict of interest. Pramod and his team have been excellent partners in our journey of wealth creation and management. Their periodic review of our financial –health and life-goals has been holistic and informative. The plan arising out of it has always been practical and implementable. This is my personal opinion based on experience I had tell now. My best wishes and a big thanks to Pramod Kanoongo.
SANJAY AGARWAL
GARMENT EXPORTER
Thank you so much Ridhi financial services for guiding me for my financial independence and making sure that future is safe in terms of my financial needs. Before knowing Ridhi Financial I was not aware of various saving methods. Now I realized how important it is. My special thanks goes to Mr. Pramod for supporting me and my family during all my financial needs and being more like a family member rather than just a financial advisor, my best wishes.
Lt. Col. Karan Singh Badesra
(Retd.)